By Thomas F. Revor, Jr. & Darin Brown
Comic for: Tue, Sep 7, 2010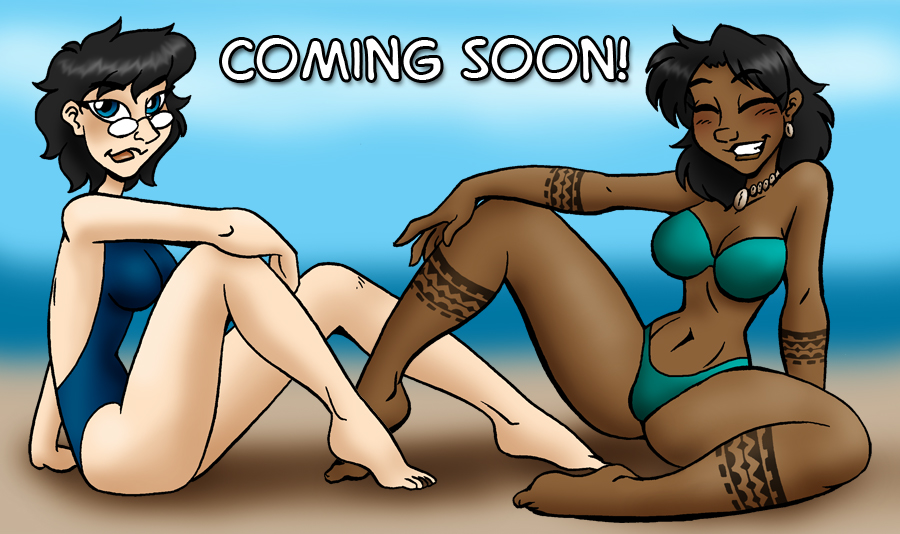 ---
Wed, Apr 2, 2014
You asked for it, you've got it! Based off of the award-winning* story "Tits for Twits" that appeared as a bonus comic back on the Naga's Den site, see now the secrets behind how Murry and Lewy originally got changed!
*no actual awards were won, but it should have. I demand a recount!
Wed, Jan 29, 2014
Murphy's law has taken over again. We're still recovering from the server crash, both mentally and physically.
We will be back to the story soon enough. But in the mean time, here is Murry and Lewy celebrating the Year of the Horse -- in their own way, of course, of course!
Thu, Jul 18, 2013
Where have Murry and Lewy been? Right now, they are in San Diego with Thom, attending the San Diego Comic Con!
Their vacation should be over soon enough and back to the hijinks!
Tue, Apr 30, 2013
Hi!
Yes, we've been rather quiet over here. Lots o' stuff going on behind the scenes at Casa de MandL. We hope you'll be rather pleased when you find out what!
Until then, here's the latest comic!
Tue, Feb 19, 2013
Normally I would post some funny comment to go with a filler, but honestly folks, I'm not up to it today.
For those of you who also visit Bill Holbrook's comic at
kevinandkell.com
, you have read about the passing of Kerry O'Day. I considered Kerry a friend -- not a close one, but still a friend.
I also learned tonight about the passing of another old friend of mine as well. Even though we kind ...
[more]